Marguery Villas
Black River, the ideal location to live at the Mauritian pace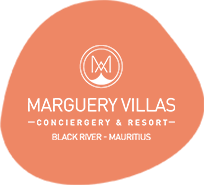 Explore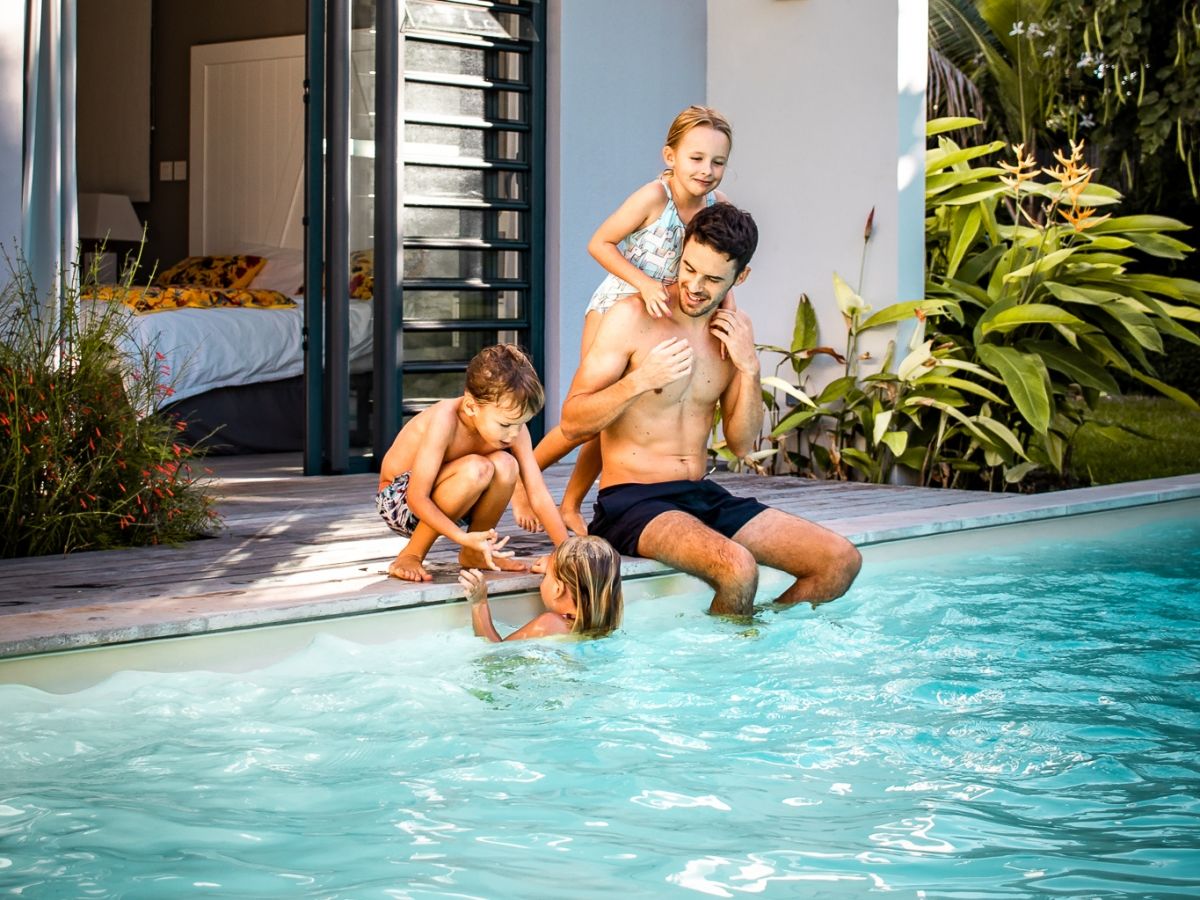 Feel at Home
Concierge and hotel services
Explore
Explore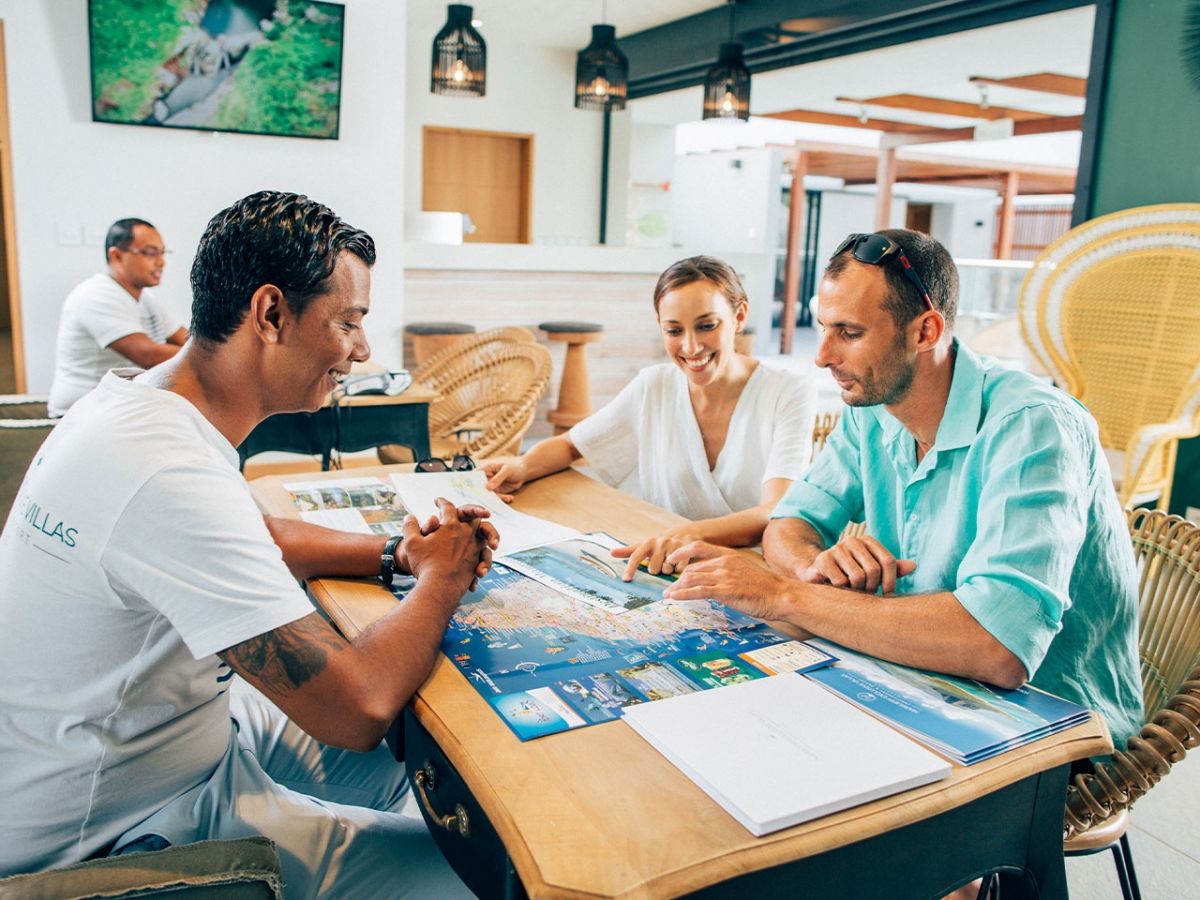 Tailor-made stay
Authentic and ethical experiences
Explore
Who has never dreamed of feeling at home by combining the rental of a villa and private pool with hotel facilities.
That's what our resort Marguery Villas, close to shops and restaurants, nestled in a cocoon of greenery, promises you.
Ideally located in the heart of the south west island village of Black river, Marguery Villas offer private villas with swimming pool, terrace and tropical garden, a few minutes' walk to the lagoon.
The splendid view of La Tourelle will amaze you every moment of the day. Whether you are relaxing in the pool or comfortably seated on your terrace, as soon as you wake up, you will be breathless.
Discover the website
The essentials feel at home
Villa 100% equipped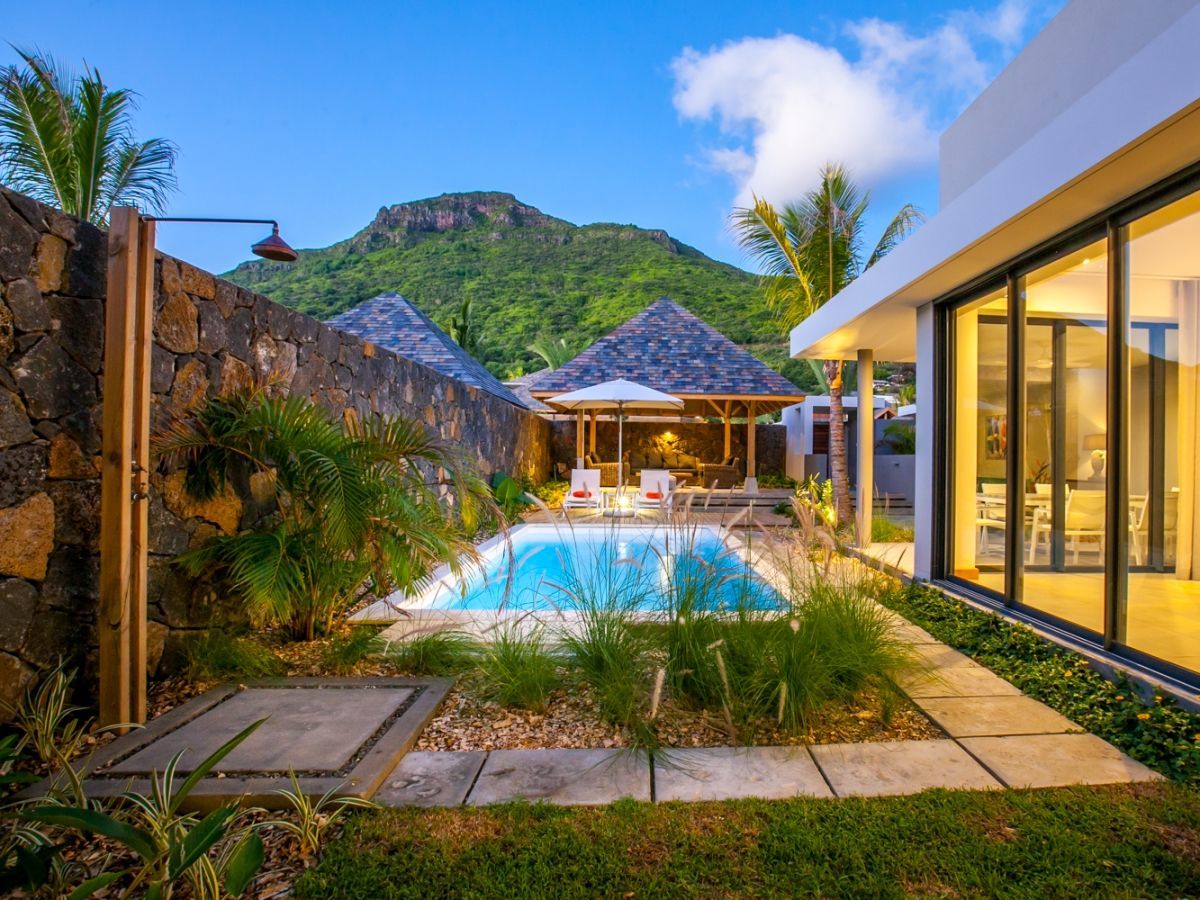 Superior Pool Villa
251m², 1 to 3 bedrooms en suite, private pool of 18m²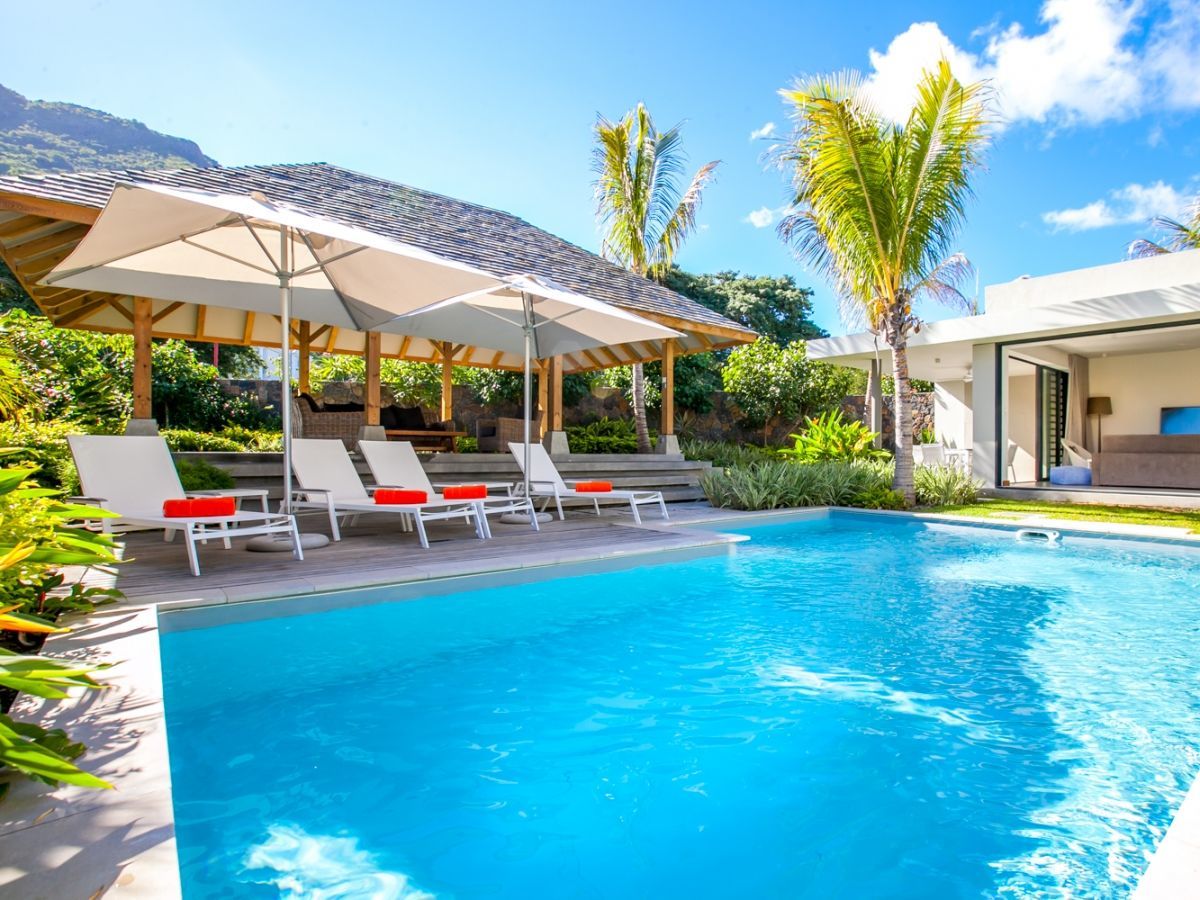 Deluxe Pool Villa
301m², 3 bedrooms en suite, private pool of 29m²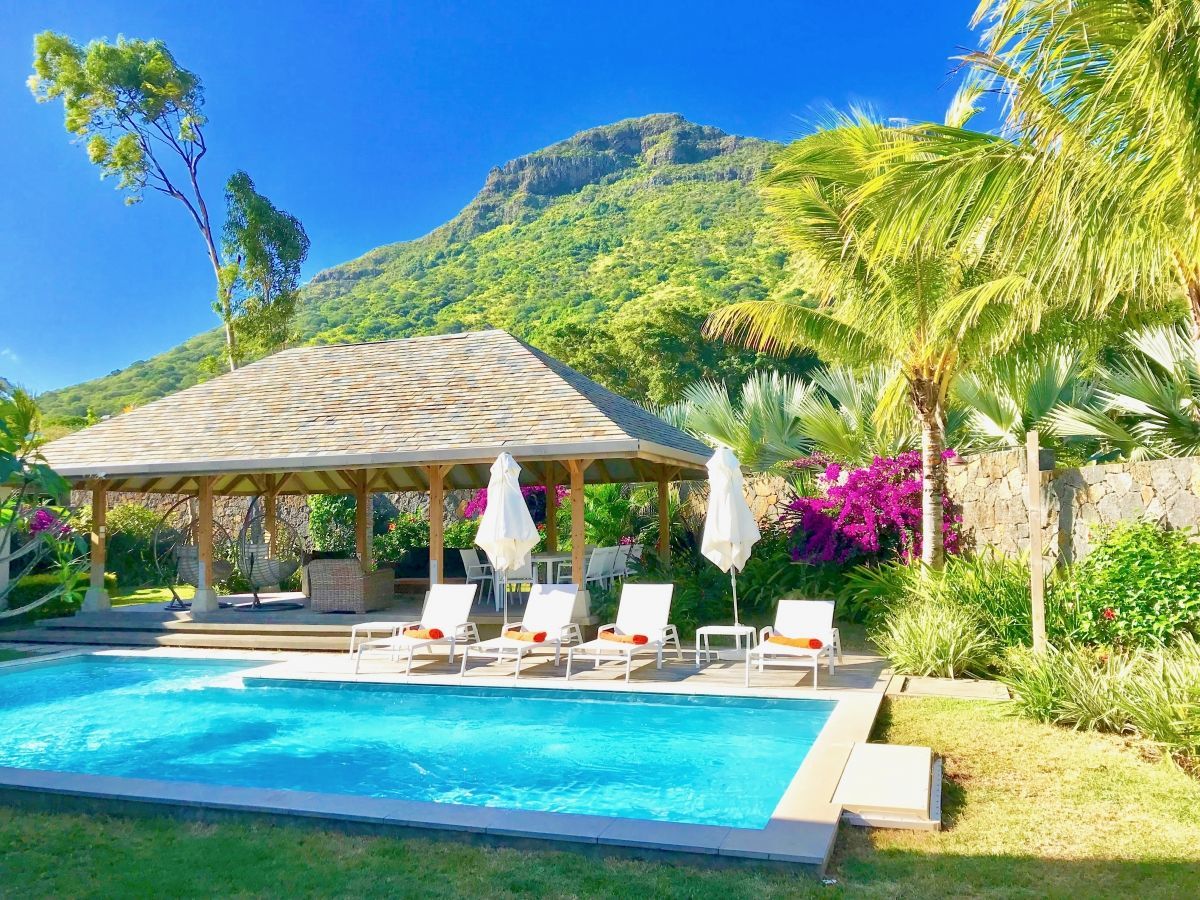 Prestige Pool Villa
333m², 3 or 4 bedrooms en suite, private pool of 32m²
Explore the villas
Tailor made stay
Resort Facilities
Club house
Food Corner « Le 64 »
Fitness centre
International library
Kids' corner
24/7 secure estate
Bicycles available
Concierge service open daily, 8am-8pm
Swimming Pool
Tailor made stay
The essentials feel at home
100% equipped villas
Daily cleaning
Linen provided
Pool and beach towels
Wi-Fi
TV with satellite channels
Local telephone
Private parking
Manicured garden
Tailor made stay
Our à la carte services
Breakfast at the clubhouse or delivered to you
Catering delivered in suites and villas
Chef at home
BBQ rental in villa
Delivery of groceries
Babysitting
Massage and yoga
Organization of excursions
Car rental & transfer
Traveller's opinion
They share your story…
We loved this place and can highly recommend it! You will find everything you need, especially a lot of privacy and peace.
The apartment and the kitchen are very good equipped and in a good condition.
The management and people working here are very friendly, professional and always at your disposal.
There are a few stores across the street as well as a supermarket reachable in 10 minutes walk. We would definitely come back!
Denise
January 2022, Google
Villa from another world
Total privacy, fully equipped with everything the family needs for cooking and cleaning.
The pool is very clean
The area is very quiet
I recommend it for 5 people or more
Abdullah
December 2022, Facebook
Beautiful Villa, with private pool, and air-conditioned bedroom. Very spacious, well equipped villa where we had a great holiday. The staff are really nice, whether it's the gardeners, the people who bring you breakfast, and special mention to Natacha, our cleaning lady. I loved the slate, for the thought of the day, or communicating with her, when we weren't there. The concierge service is top notch thanks to Olivier and his two colleagues. A quiet and secure place for a successful holiday.
Thank you all and see you next time, with great pleasure.
Eric
January 2022, TripAdvisor
Our Commitments
5 keys to remember
Tailored

Feel at Home

Authenticity

Ethics

Privacy